Discover the power of the seas with the renowned tugboat "Hodder King." A versatile vessel built for reliability and performance, she is ready to serve as your trusted maritime companion. With a rich history and a robust engineering design, the Hodder King offers an exceptional opportunity for maritime enthusiasts and professionals alike.
ASKING PRICE : $250,000.00









KEY FEATURES:
Sturdy Construction: The Hodder King boasts a single-screw steel structure, featuring meticulously crafted steel aluminum houseworks. Her plum stern, single chine bilges, and full keel ensure stability and maneuverability, making her a true workhorse on the water.
Compartmentalized Design: Below the main deck, the hull is intelligently divided by three transverse bulkheads, creating four watertight compartments. From the forepeak to the steering flat, each section is thoughtfully organized for efficient operations and enhanced safety.
Engine Room Excellence: The heart of the Hodder King lies in her engine room. Accessible from the wheelhouse deck hatch, her engine room features a Detroit 8V92T engine, generating 350HP. With a mere 5025.6 hours recorded, her engine is ready to power your maritime adventures. Coupled with a Twin Disc MG514 gearbox, both kel cooled, the Hodder King is engineered for optimal performance.
Commanding Wheelhouse: Take the helm from the vessel's control station located in the forward wheelhouse. Experience precise control and unmatched visibility as you navigate the waters with confidence.
Shallow Draft Advantage: The Hodder King's flat transom stern and shallow draft enable her to access a wide range of waterways, unlocking new opportunities for your maritime operations.
Proven History: Built in 1972, the Hodder King brings with her decades of experience and a record of reliable service. Formerly known as "Pitt River King," she carries a legacy of maritime excellence.
Invest in Excellence: Whether you're a maritime professional seeking a reliable workhorse or an enthusiast in search of a vessel with character, the Hodder King presents an extraordinary opportunity to own a piece of maritime history that is ready to create new memories on the waves.
Port of Registry: Vancouver
Don't miss your chance to own the iconic tugboat "Hodder King." Contact us today to arrange a viewing and experience her maritime prowess firsthand. Your journey begins aboard the Hodder King!
For inquiries, please don't hesitate to contact us. We are more than happy to assist you in any way we can.
Sincerely,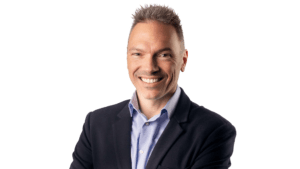 DEVIN MACLEOD | Director, Operations