 Partnership with the Musqueam
Hodder Tugboat Company is deeply honored to announce a significant new alliance with the esteemed Musqueam Capital Corporation. This pivotal alliance represents a remarkable chapter in our 125-year legacy, underpinning our continued operations within the coastal territories of British Columbia. It further reflects an integral stride in our ongoing path of reconciliation, aimed at reinforcing the bonds of respect and cooperation with the Musqueam people.
The essence of this partnership is grounded in the harmonious blend of shared socio-economic values that reflect the ethos of both the Musqueam Capital Corporation and Hodder Tugboat Company. Our shared principles – respect, pride, inclusivity, honor, shared responsibility, and integrity – serve as the cornerstone of this collaborative endeavor, underscoring the symbiotic nature of our united vision.
As part of this alliance, teams from Hodder Tugboat Company and the Musqueam community will engage in a meaningful dialogue to devise and implement strategic initiatives. Our efforts will be focused on exploring and leveraging the potential business opportunities that abound within the Musqueam Territory, all the while maintaining a high degree of cultural sensitivity and mutual respect.
Our shared commitment also extends towards the creation of practical social objectives such as comprehensive training, educational ventures, employment facilitation, and apprenticeship programs. These initiatives are specifically tailored to support and empower Musqueam community members aspiring to carve out meaningful careers within the maritime industry.
This partnership represents our collective drive to achieve mutual success, nurtured by a culture of respect, transparency, and reciprocal support. It underscores our commitment to fostering the next generation of business leaders and maritime professionals arising from the dynamic Musqueam community.
We warmly extend an invitation for you to join us and our partners from the Musqueam Capital Corporation in celebrating this momentous occasion!
Sincerely,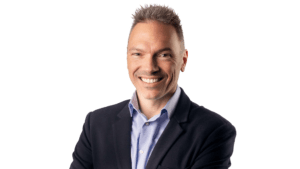 DEVIN MACLEOD | Director, Operations