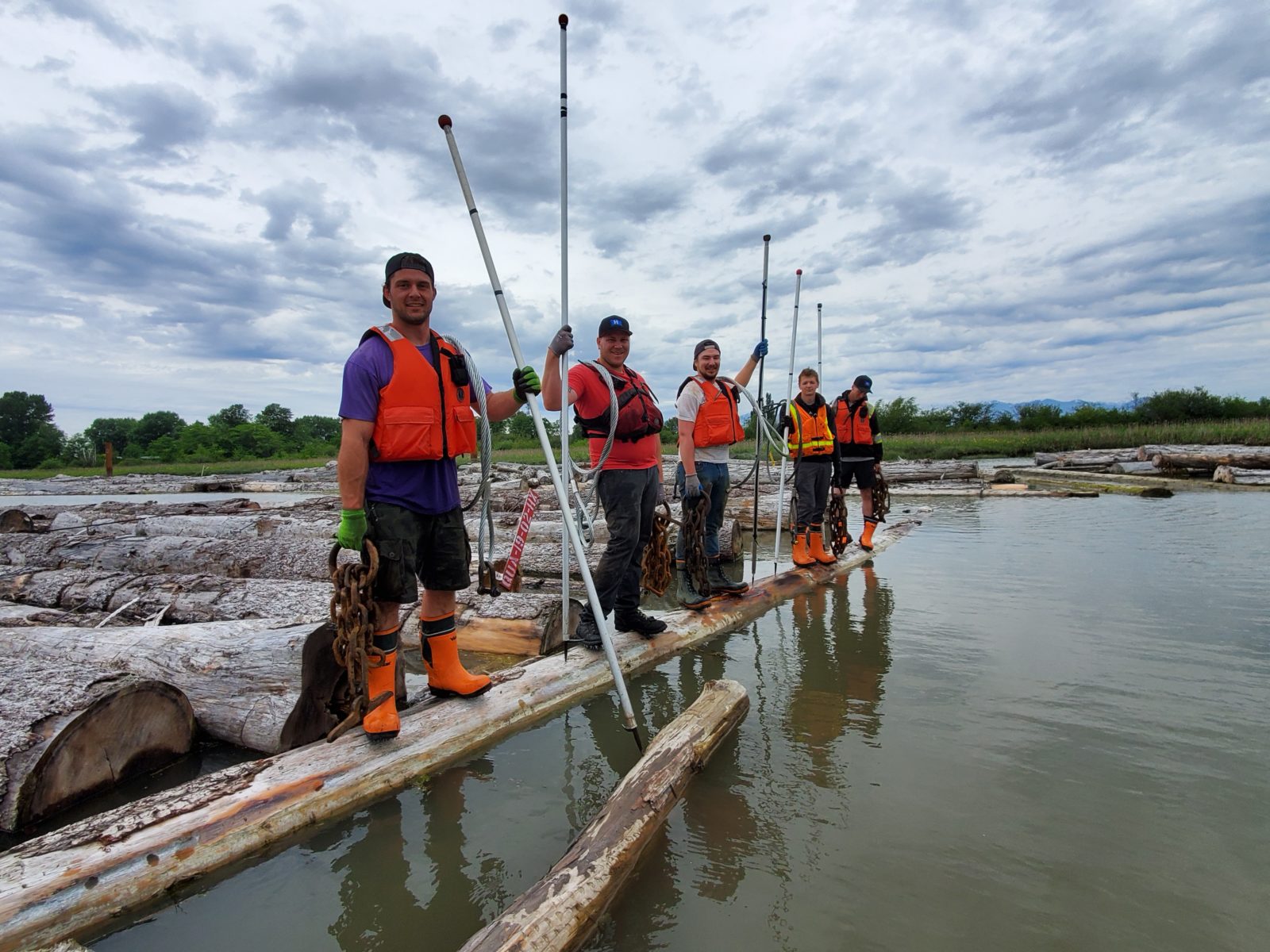 Hodder Tug is your Trusted Partner for Safe and Reliable Marine Transport
At Hodder Tugboat Co. Ltd., we prioritize safety in every decision we make, both on and off the water. We recognize the critical importance of a strong health and safety program to ensure the well-being of our crew, clients, and environment. Our success is built on a culture of continuous improvement and our commitment to achieving zero incidents.
Safety is a shared responsibility and a team effort. We integrate safety into every aspect of our operations, with input from our Joint Occupational Health and Safety Committee and our crews. Our Occupational Health & Safety & Environmental Program is accessible to every team member, who can provide feedback to ensure our policies remain relevant.
As a federally regulated organization, we prioritize compliance with Transport Canada standards. We work closely with Transport Canada inspectors and auditors to identify opportunities for improvement in our safety and certification requirements. This approach minimizes risk for both new and existing clients, facilitating business growth.
We also undergo an annual auditing process with the BC Forestry Service Council, which provides expert guidance on improving our OHS&E program. This includes effective incident reporting, hazard assessment documentation, and the development of safe working procedures. We use ISNetworld to connect with clients locally and internationally, aligning our performance with client-based benchmarks to streamline the qualification process and form efficient partnerships.
As a licensed and certified marine transport operator, we prioritize safety and reliability, providing our clients with personalized, efficient, and safe service. At Hodder, we leave no stone unturned in our pursuit of safety excellence on and off the water.
"
Hodder puts their crews first by focusing on safety and supplying everyone with that they need to get the job done.
~ Carter, Deckhand — Hodder